Well, the power's been out for two days at the shop, so I finally got to post some new pics. Many thanks to mafew129 for his patience throughout the process. No matter how hard I try I just can't seem to do a build to my satisfaction in the time I usually estimate.
Anyway, some new pics of the Granville Ash build...
The bridge pickup ("Romeo") on the winder in preparation for winding>>>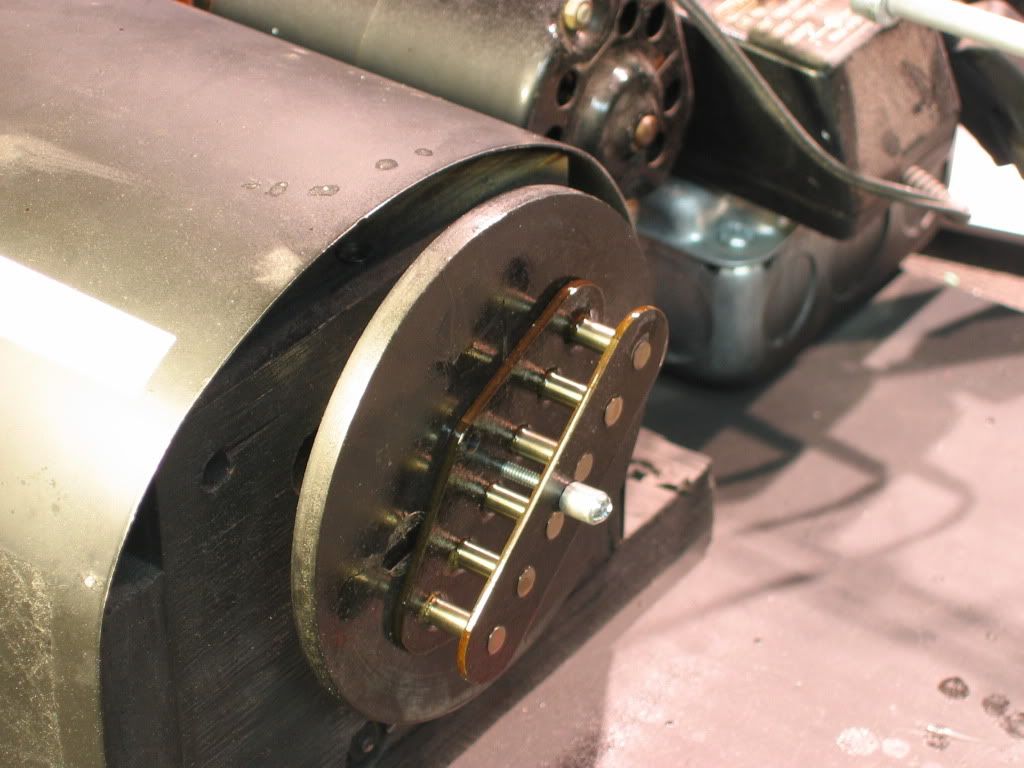 Closer>>>
Closer still...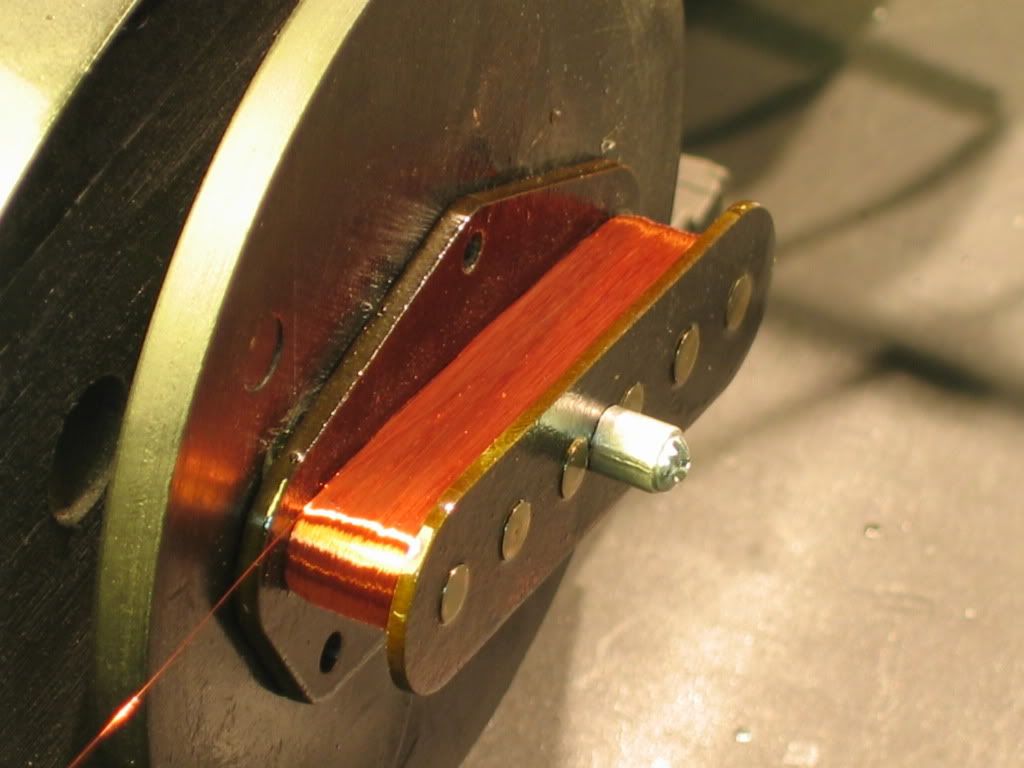 This is halfway through the wind...
And here we have the fully wound coil ready to come off the winder>>>
Here we see the coil off the winder and you can see the "finish wire" is loose and ready to be threaded through the eyelet>>>
Here we are threaded, taped and ready for lead wires to be installed>>>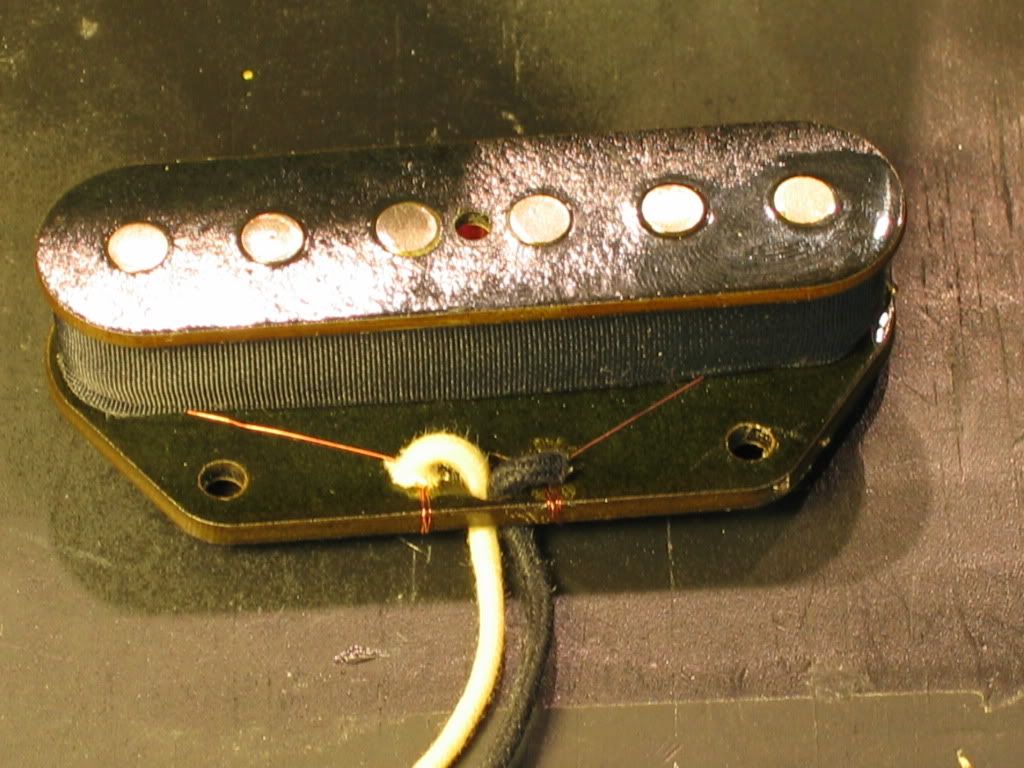 Black and White vinatge style lead wires installed>>>
Copper baseplate with ground connection and decal applied>>>
"Romeo" with "Juliet" (neck pickup) ready for installation>>>

_________________


Granville Guitars - Guitar & Amplifier Repairs - Custom Effects Pedals - Hand Wound Pickups


http://www.granvilleguitars.com/