Rick Holt's phantastic Phaser, the Causality 4.
I really like how it sounds, does very fast, very slow, subtle or deep as well as a great Ray Gun effect too.
I built it with a flashing rate indicator too...hence the empty CLR holes on the board.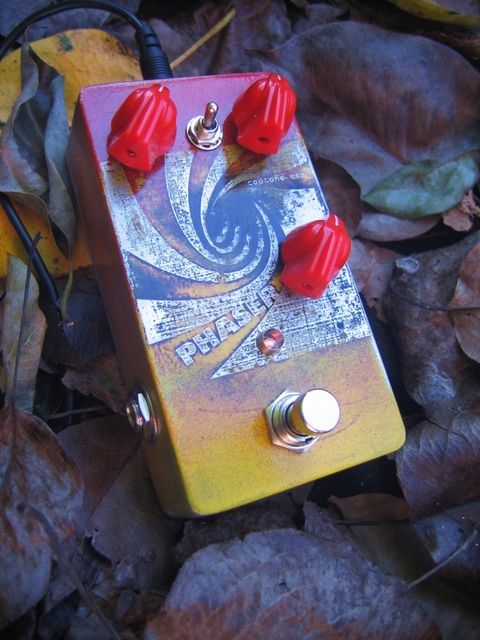 This one goes off to a mate in Melbourne, but I'll be building another one for me asap.