Here's my build on the same board. I used green rectangular LED's and 1N4001's for clipping.
It's in a vanilla-colored enclosure, so I guess that makes it... um... a creamy codpiece.
gross!
I also used one of the sexy light-up knob/PCB combos from the recent group buy. My first build with one. Came together easy!
Those with sharp eyes will notice that the orientation of the transistors is different from Ben's build. That's because the pedal works with the trannies flipped. With them positioned the way I've got them, it's a powerful OD with no clipping selected, a fuzz machine with the LED clipping, and a super-compressed, bitcrush-type deal with the silicon clipping. I even got some funky octave-down tracking glitch stuff at the end of sustained notes with the fat switch engaged. This might be partially because I picked the highest hfe 2n2222 and 2n3906 I had on hand. The downside of this arrangement is that the sustain is shortened slightly from the original arrangement. I haven't decided which version I like better... might even add a tranny switcher if I can figure out where it'll fit.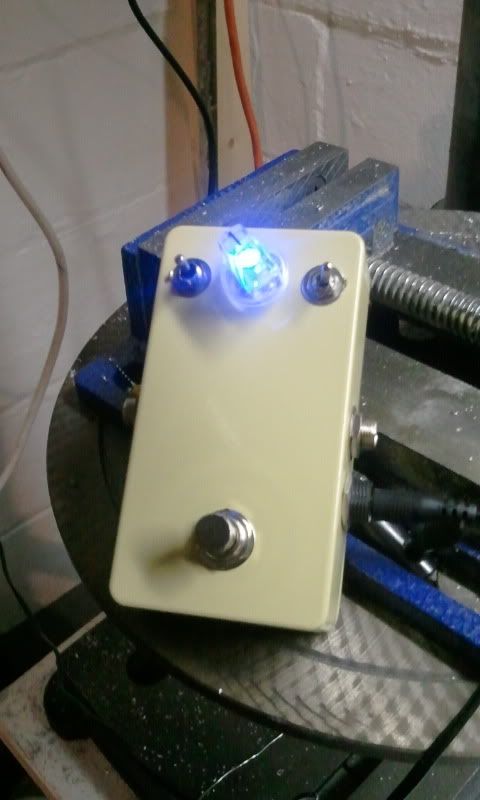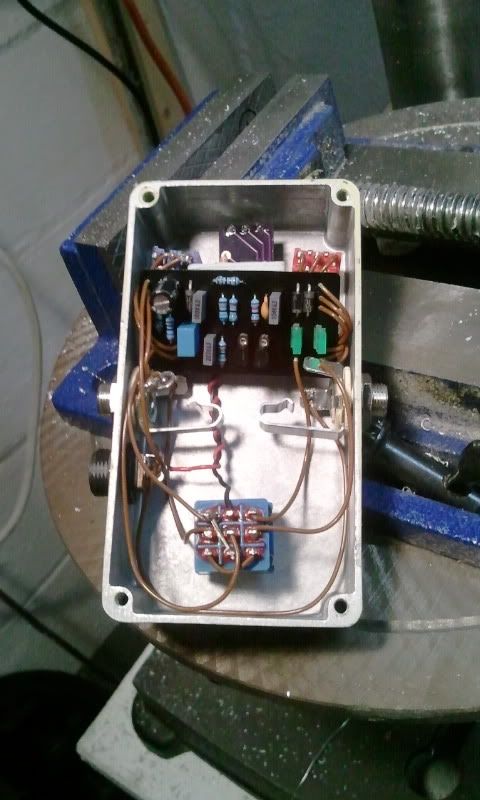 _________________


baj2k wrote:

use the copper brillo pad to rough up the "scrote" to ensure good contact