Here's a fuzz I've worked up for bass.
It's based on the Whisker Buscuit, with a pre-gain control, lower gain Q2 and various different cap values to make it a bit more bass friendly.
Then the whole thing is in the loop of a B-Blender so the clean signal can be mixed back into the fuzz.
It works very well, the gain varies between overdrive and flat-out endless fuzz, and the clean blend means that you never lack clarity and bottom end, even when extremely shrill or mushy fuzz is dialed in and this makes for some ritch and very thick bass tones.
The guitarist who commissioned this, I'm not kidding, was concerned that 4 knobs might be a few too many for his bass player...
However, I think 4 knobs is a good number.
He's got four strings, four fingers, four beats in the bar, four notes (root, fifth, octave & a chromatic approach note) and is four-tunate just to be in the band
I don't get to build for bassists much, but am already planning mkII, which will be on one board, use a TL074, use a purple color-scheme and have an additional send and return loop.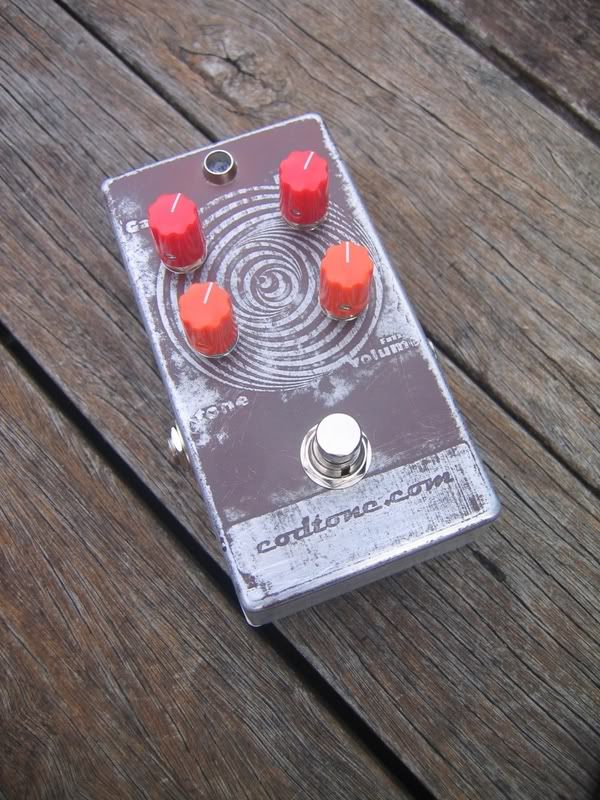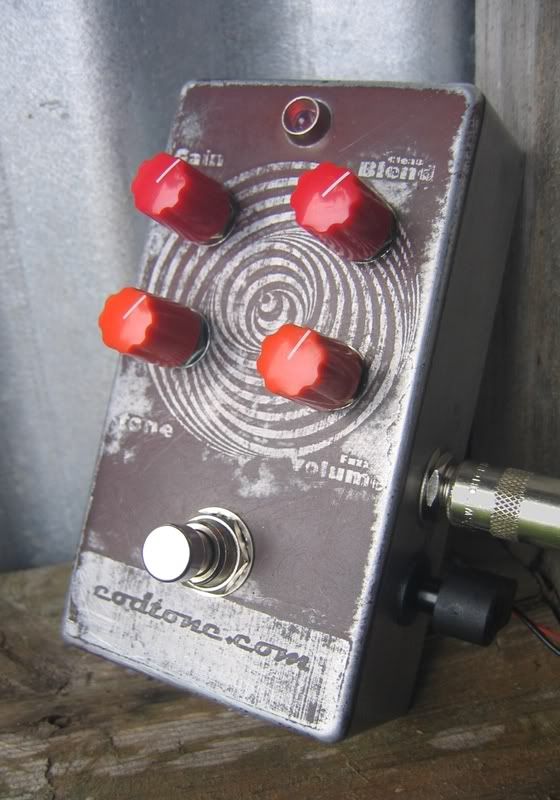 A pic for the Stoner Rock crowd, who'd love this pedal: