So I figured I should update my thread here in case someone else comes looking for this info. The wet/dry mod is not just a bass mod, but it's patterned after the 'E-LEVEL' knob on the BOSS CE-2B, so I'm posting it here anyway.
The cap swap was trivial. The kit comes with the cap.
I used a B250k pot. The original circuit diagram has the pot as a C250k, but...I just don't care. I didn't see the point of the reverse-log pot. I soldered a jumper between the wiper and the left ("cold" in this case) lug and hung a resistor off the right ("hot" in this case) lug, like so: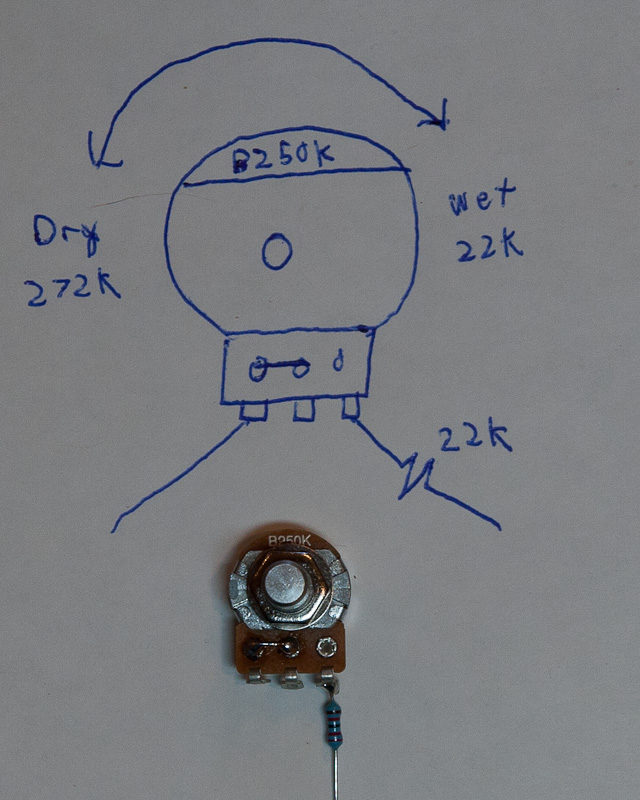 Then I ran wires to the right places relative to R19. Note that you're running wires to the back side of the board and soldering on the component side.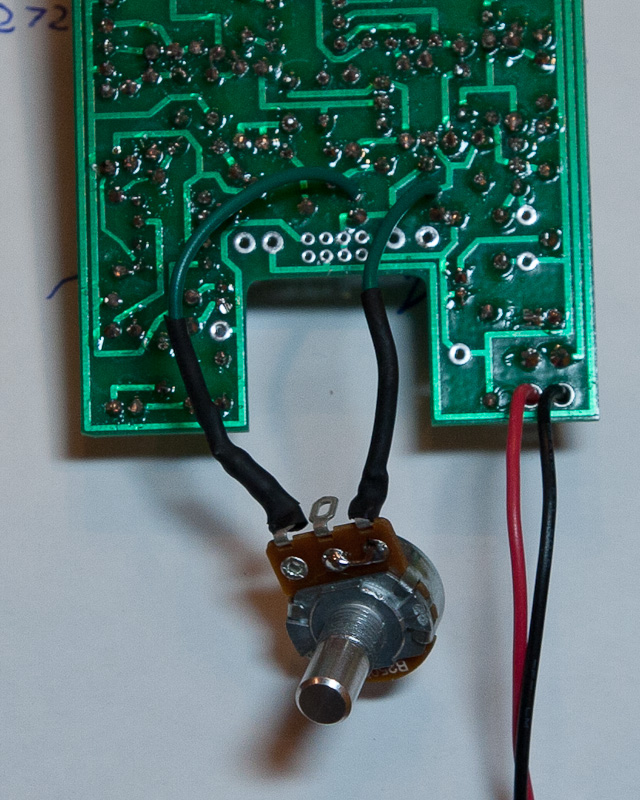 I had already drilled a hole in the enclosure below the LED location and spaced it out from the LED about the same distance as the other two knobs were, just to keep things nice and even. You can see the relative position of the mix pot in the next pic. Note that I decided to not have the leads crossing tightly since they reverse position once you swing the pot around, so be careful.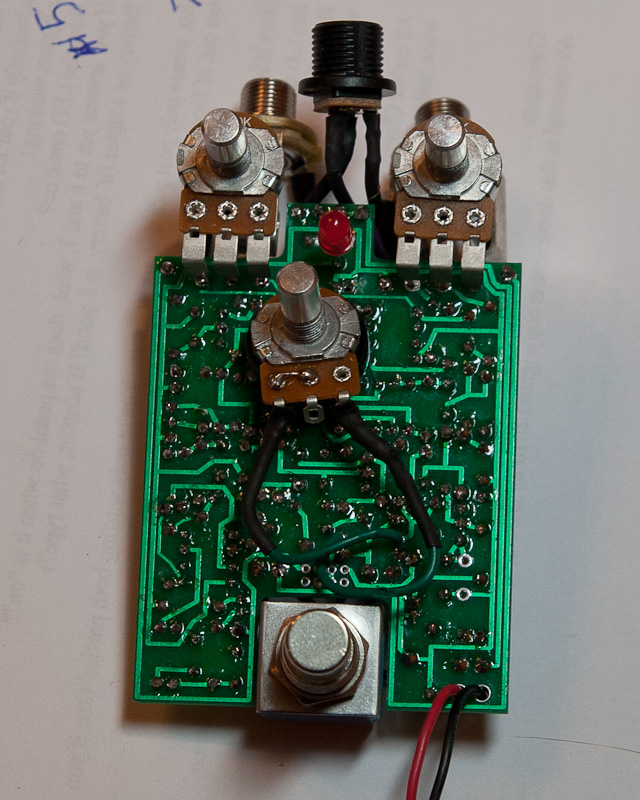 People have been asking me why I shorted the cold and wiper leads together. In this particular circuit you could probably get away with not doing so, but I generally try to follow best practices. There's a few reasons for the jumper. The first makes the pot a bit more "fail-safe." Pots usually fail due to the wiper losing contact with the disc inside the pot. If you just run a wire from the wiper and the hot lug without shorting the wiper to the cold, the pot will fail "open." With the wiper and cold lugs jumpered together, the pot will fail to its maximum value, in this case 250k. Again, it's not a big deal in this circuit, but knowing which way something will fail and which way will least adversely affect your circuit is a good idea. A few other reasons mentioned to me by some electrical-engineering friends of mine were to mitigate charge differences in the pot and to mitigate any ground issues that pop up...Again, not a big deal in this circuit, but just to be safe I took the minute and made the jumper.
Hope this helps someone...