Everyone that hears these wants one.
Here's a mini with the lot, phat switch, 3-way clipping switch and the Peyote Mode.
Machanical heart was the customers selection, an image off the dudes latest Cd cover.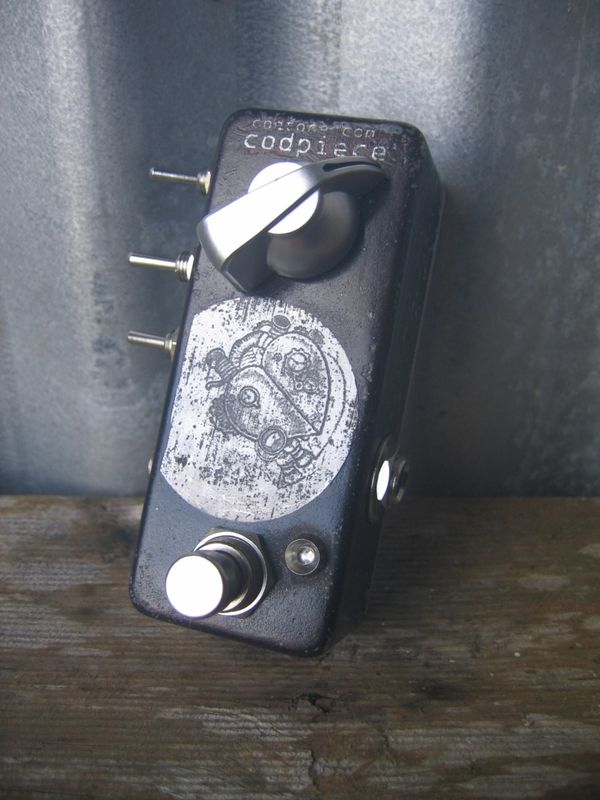 Had the guts looking beautiful, but broke Madbean's first rule..."Rock it before you box it" and had to pull it all back out to trouble shoot.
Boards are still available
HERE
.
Not having a Codpiece may lead to feelings of inadequacy!